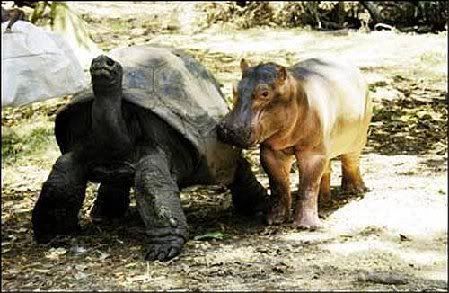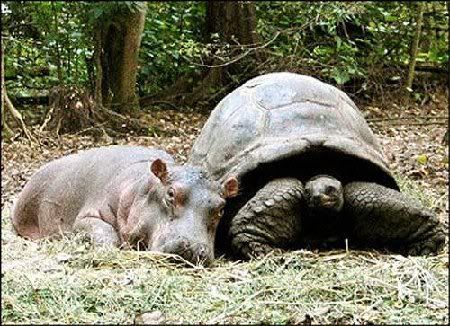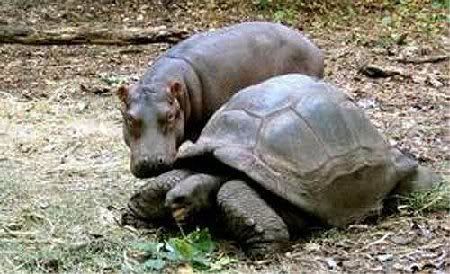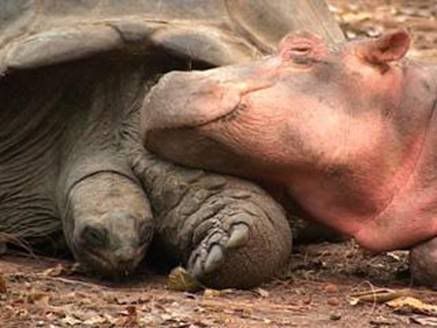 This is another post about giant tortoise.
I saw this in the net, and i feel that it is heart-warming.
A-less-than-a-year-old hippo has adopted a male tortoise, about a
century old, and the tortoise seems to be very happy with being a 'mother'.
For more details, you can refer to the link below.
Source:
Wikipedia