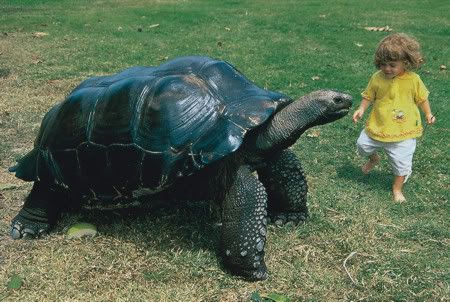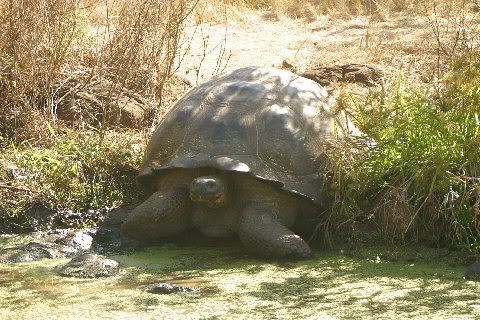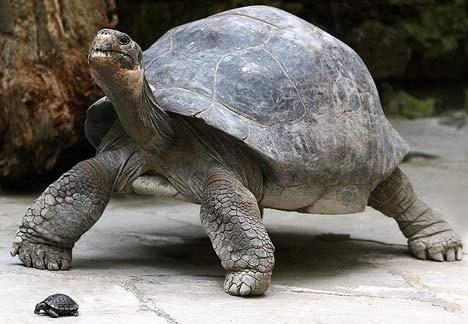 The lifespan of this giant tortoise is about 150 years, making it the longest-living animal on the planet. In captivity, some giant tortoises have lived as long as 177 years.
Look carefully at the fourth photo, can you see a tiny little baby tortoise?
Amazingly, this baby Galapagos Giant tortoise will grow to be as big as his Mum.
Source:
DailyMail